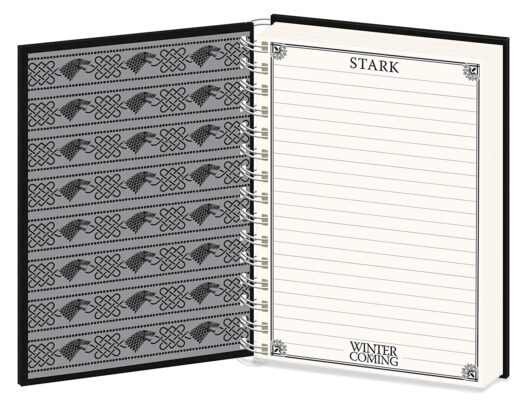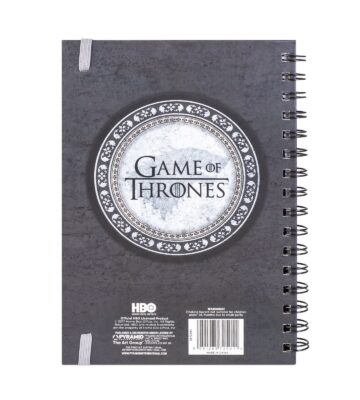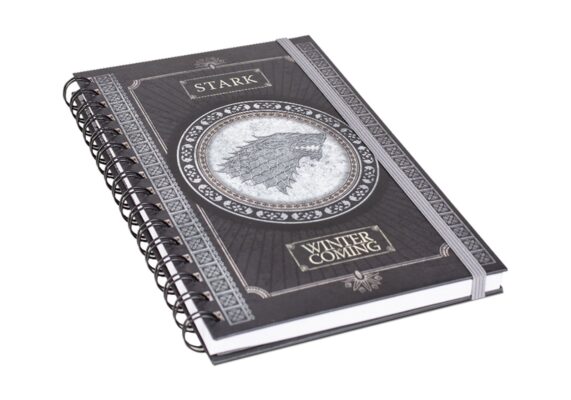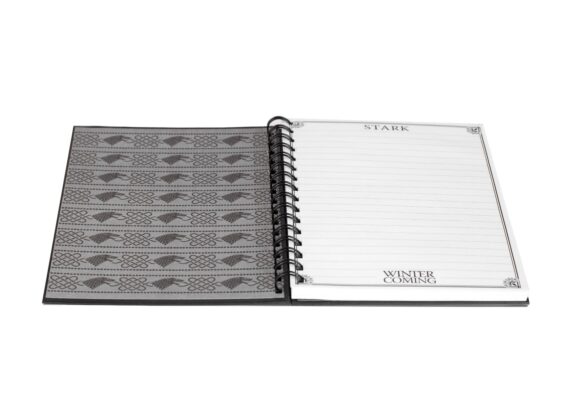 The original spiral notebook is a great idea for a fan of Game Of Thrones.

It has a hard cover printed with durable and expressive graphics.

The notebook insert is decorated with colorful graphics related to the main theme.

The notebook is closed with a colored rubber band and has a ribbon that acts as a tab.