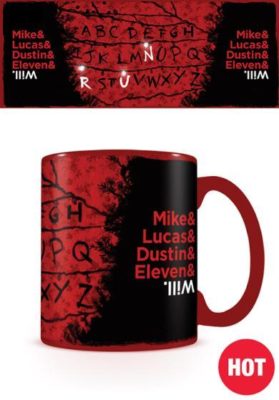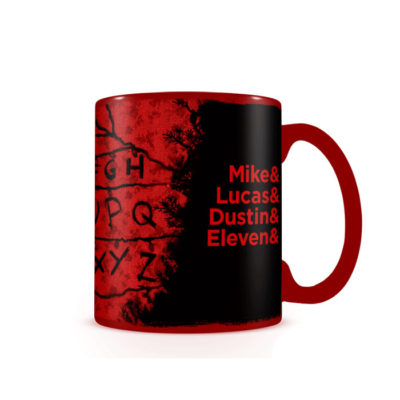 An officially licensed heat changing coffee mug for the hugely successful Netflix TV Series Stranger Things.Our heat changing ceramic coffee mugs feature cleverly designed artwork which fully reveals when a hot liquid is added. They come supplied in a presentation box making them a perfect gift idea.
For all fans of Stranger Things, 80s revivals, coming of age, supernatural and paranormal we have with our brand new Stranger Things storage set exactly the highlight for the kitchen. Gone are the days of simple cans and plastic storage boxes in gray, because that works better.
Great, Duper, send! There is nothing more to say about this brand new Stranger Things Halloween Thermo Effect Mug. The Netflix Merch Highlight comes directly to your home for all fans of the cool 80s cult series in a pretty gift box and literally screams to be filled with sweet delicacies from you. Ah yes, as soon as hot coffee or tea comes into play, it becomes spooky with the cup, then it changes colors and the fairy lights begin to shine. As a fan of the series: Unbeatable, I want to have a part!