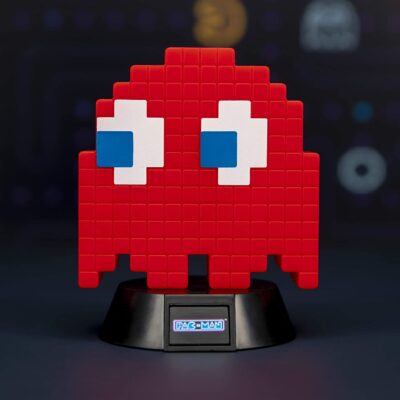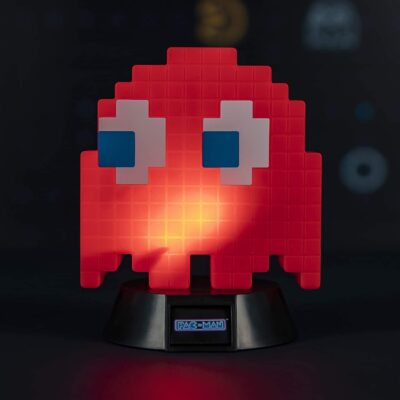 Love to play PAC-MAN?  Well the PAC-MAN game remains one of the highest-grossing video games of all time and our range continues to be one of our most popular. The PAC-MAN man has iconic status and retro appeal with an instantly recognizable shape that lends itself to a whole host of fun and unusual gifts. And what about those ghosts…
They say keep your friends close, and your enemies closer, well now you can keep Pac-Man's arch nemesis by your side with this Blinky Ghost Light.
This fun retro light features Blinky the Ghost from the iconic retro arcade game Pac-Man in a stylish, pixellated design and is perfect for your living room, bedroom, study, and games room.
The 3D collectible light stands at 10cm (4") tall and is an ideal gift for lovers of the Pac-Man series as well as general retro gaming fans.
Paladone Icons is a range of collectible pop-culture merchandise, spanning across multiple licenses and product categories, including DC Comics, Nintendo, The Legend of Zelda, Harry Potter and Rick and Morty. This fun range offers a variety of products, allowing you to get your hands on officially licensed memorabilia from your favourite films, TV shows, and video games. These products are collectibles, and are ideal for hardcore super fans and casual enthusiasts alike.
The Blinky Ghost Light is an officially licensed Pac-Man product.
This product is made using BDP™ which stands for Breakdown Plastic – an organic additive that helps plastic decompose at landfill without affecting either its structural integrity (before landfill) or the recyclability of the product.